Crossland Economy Studios - Denver - Lakewood West
715 Kipling St, Lakewood, CO
See Map
Photo Not Available
Photo Not Available
Photo Not Available
Photo Not Available
Photo Not Available
Photo Not Available
Photo Not Available
Photo Not Available
Photo Not Available
Photo Not Available
Photo Not Available
Photo Not Available
Photo Not Available
Photo Not Available
Photo Not Available
Apartment-style rooms and proximity Denver Federal Center are the draws at the Crossland Economy Studios - Denver - Lakewood West.
What Guests Are Saying
Friendly staff.
See all guest reviews
Hotel Features
The three-story Crossland Economy Studios offers 145 studio suites with full-size refrigerators, microwaves, cooktops, cookware and utensils. The units also feature convenient work spaces and Wi-Fi access (for a one-time fee). There's also a handy guest laundry on-site. Business services (copy and fax) are available. Parking is free. Pets are permitted.
Hotel Location
The Crossland Economy Studios is located seven miles west of downtown Denver and less than one mile from the Denver Federal Center. You'll find several restaurants and a number of bus stops within walking distance. It's a 15-minute drive to Red Rocks Park, home to Red Rocks Amphitheatre — an outdoor venue with stunning city and mountain views. Elitch Gardens downtown amusement park and the Downtown Aquarium are 15 minutes away. The hotel is 33 miles from Denver International Airport.

Guest Favorites
The Crossland Economy Studios - Denver - Lakewood West provides Priceline guests with apartment-like spaces and a convenient location.

Top Amenities
Free high speed internet connection
Pets allowed
Non-smoking rooms (generic)
Free parking
Cable television
Show All Amenities
Nearby Hotels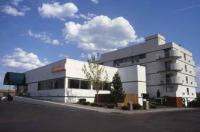 Howard Johnson Denver West
From $40 (3.7 miles)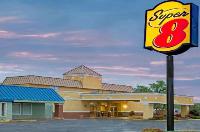 Super 8 Denver West
From $59 (3.7 miles)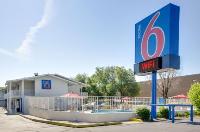 Motel 6 Denver - Lakewood
From $62 (1.5 miles)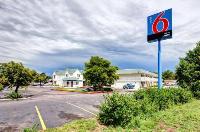 Motel 6 Denver West Wheat Ridge - North
From $62 (4.0 miles)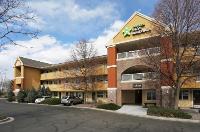 Extended Stay America - Denver - Lakewood South
From $68 (5.6 miles)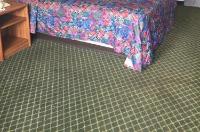 Best Interstate Inn
From $60 (3.7 miles)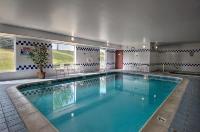 Baymont Inn And Suites Denver West/Federal Center
From $73 (1.1 miles)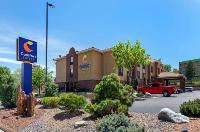 Comfort Suites Southwest Lakewood
From $73 (5.7 miles)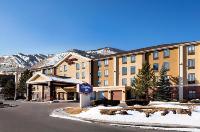 Hampton Inn Denver-West/Golden
From $76 (4.4 miles)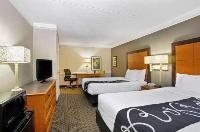 La Quinta Inn Denver Golden
From $72 (3.0 miles)
Crossland Economy Studios - Denver - Lakewood West
Back to Top
Guest Score and Reviews
Overall Quality
Based on 19
guest ratings
Ranked 13 of 15 hotels in the area.
All reviews are
from hotel guests
Friendly staff.
Filter reviews by traveler type:
Aspen
Family with Young Children
11/3/14
Very dirty, not worth the money paid at all
Nothing it was horrible
Everything was terrible
Verified review from a
customer.
Verified Hotel Guest
Solo Traveler
9/30/14
The deserted room had window curtains wide open and it looked like a crime scene; the cleaning lady was cleaning something with the faucet open water running and being wasted. she seemed like she didn't respect water as a natural resource.
good parking and wifi
they did not have any cookwear because the cleaning lady was reported to not have washed them 2 nights in a row. rooms left unattended with a view disgusting mess of some guest that had appeared to have vacated and cleaning lady was wasting running water!
Verified review from a
customer.
Shelley
Traveling as Couple
10/14/13
We asked for our money back! Instead of crediting us the idiot charged us a second time!!! DONT STAY hERE!!!!
This hotel was horrible!!! First the checked some random person into our room,under our name!! So they moved us to another room that was dirty and tv didn't work!! They said they would send ppl up to fix it while we were gone! They didn't
Verified review from a
customer.
Back to Top
Important Info
Cleaning services are based upon the number of nights stayed.For a stay of 8 nights or longer, the provided weekly cleaning service includes dusting, vacuuming, emptying the trash, cleaning the bathroom, cleaning the kitchen and more.For a stay of 7 nights or fewer, a cleaning service is available for an additional fee. Contact the hotel for more details.Towels and linens are available at the front reception.A valid credit card is required at check-in. If no credit card is available, 100 USD cash deposit is required. This deposit is fully refundable upon check-out and subject to a damage inspection of the accommodation. Guests are required to show a photo identification and credit card upon check-in. Please note that all Special Requests are subject to availability and additional charges may apply.